Price list 2022 – Hôtel Le Meysset à Sarlat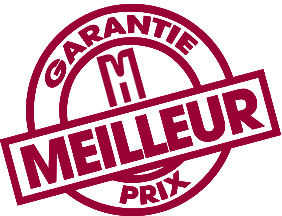 HOTEL ROOM PRICES
14 standard air-conditioned rooms : from 74 euros to 120 euros
On the first or second floor, from 15 to 17 m², air-conditionning, double bed 160*200 or 180*200 or separate beds 90*200, shower or bath, telephone, boiler with tea and coffee, smart TV and wifi
10 premium air-conditioned rooms : from 94 euros to 150 euros
On the ground floor or the garden floor, from 17 to 20 m², private terrace or garden, air-conditionning, double bed 160*200 or 180*200 or separate beds 90*200, shower or bath, telephone, boiler with tea and coffee, smart TV and wifi
3 air-conditioned suites and 3 air-conditioned family suites : from 114 euros to 180 euros, 2-people basis
From 25 to 35 m², sofa room with convertible sofa (suites) or trundle sofa beds (family suites), double bed 160*200, air-conditionning, shower or bath, telephone, boiler with tea and coffee, smart TV and wifi
Family suites – please dial +335 53 59 08 29 to adapt your stay according to family make-up
OTHER RATES
Adult breakfast (10 years old and more) : 14 euros per day and per person
Child breakfast (less than 10 years old) : 7 euros per day and per person
Adult half-board package (10 years old and more) : 41 euros per day and per person
Child half-board package (less than 10 years old) : 27 euros per day and per person
Additionnal bed : 15 euros per day and per person
One-hour massage : 85 euros
City tax : 1.50 euros per day and per person
RESERVATION AND CANCELLATION CONDITIONS
Check-in : 04.00PM – 08.00PM
Check-out : 08.00AM – 11.00PM
In case of late arrival, please dial the following number (+33)05 53 59 08 29 to organise your arrival.
Conditions of booking :
Reservation must be guaranteed with a valid credit card number and its expiry date.
Prices are per room and per night.
For any booking with breakfast included or in a half-board pension, non-used services cannot be claimed.
Total amonut of the stay has to be paid before departure (Cash, VISA, MasterCard, American Express, Bank cheques accepted)
The hotel is entirely non-smoking.
Conditions of cancellation:
In case of cancellation before the begginong of the stay, or in case of no-show or departure before the end of the stay, we will request the following compensation :
Until 3 days before arrival : no compensation
Direct reservations (telephone/email/our website)
Between 2 days and arrival date, no show, or departure before end of stay : 100 % of the first night (including breakfast and half-board pension)
Reservation through distributors (Booking.com / Hotels.com group /…)
Between 2 days and arrival date, no show, or departure before end of stay : 100 % of the stay
Recourse to a mediator:
In the event of a dispute, after having referred the matter to the management (direction@hotel-meysset.com) and failing a satisfactory response within one month, the Customer may refer the matter to the Tourism and Travel Ombudsman, whose contact details are given below:
Postal address :
Tourism and Travel Mediation
BP 80 303 75 823
Paris Cedex 17
Website: www.mtv.travel